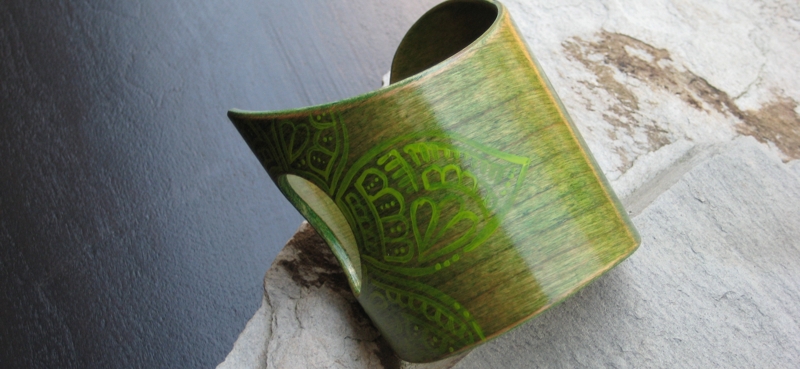 Green Market Girl is the sister company of S. J. Hilger Interiors, a custom eco-friendly design shop in Charlotte , NC. S. J. Hilger Interiors specializes in custom furnishings and cabinetry used in residential, commercial and hospitality applications.
Our objective is to design and create interesting and functional products to utilize our wood remnants from our larger design projects. By doing this we have been able to reduce our shop waste to a minimal amount.
The Eco Cuff was the first product born from these remnants and is designed to be light, comfortable and long-lasting. Each cuff is handmade and unique, and the styles are ever-evolving. Also available are the Eco Coasters, Eco Platters and Eco Canes.
Please email Us if you would like to know more about GMG and our products.